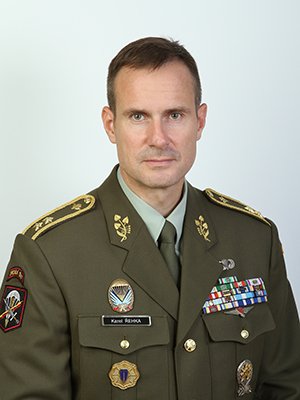 Major General Ing. Karel Řehka
Dear Future Forces Forum participants,
I would like to express my support for the Future Forces Forum project, which brings together the international community on security and defence issues. I am pleased that once again, it provides an opportunity for meetings and discussions and that the Czech Army is closely involved in the preparation and coordination.
After a coronavirus break, the Future Forces Forum is taking place at a time of radical transformation of the global security situation - the conflict in Ukraine. Today's Russia poses a serious and unambiguous threat to the Czech Republic and NATO. The topics of discussions and seminars, such as the development of ground or air forces, cyber security, artificial intelligence or the implementation of new technologies, are thus gaining particular relevance and importance.
We are entering a new era and EU and NATO are facing the biggest security crisis of this century but, they are reaffirming their strong role as global players. The Czech Army must continue to improve the strategic flexibility and readiness of every soldier in response to the new conditions. With that being said, we must not stop there. We need to think about strategies for the years and decades to come. These topics will certainly dominate this year's debates. I am glad that experts from the ranks of the Czech Army will also be involved.
Soldiers are here to fight and if necessary, protect their country and our allies. In a peacetime situation, they prepare for combat. As part of the Czech Army's exposition at this year's Future Forces Forum, we will present modern equipment that soldiers already encounter, but we will also look to the future. Even in light of the new situation, thoughtful modernisation and rearmament must continue without delay.
I would like to wish all the participants of this year's Future Forces Forum many interesting discussions, ideas and suggestions as well as a pleasant time in the capital of the Czech Republic. I believe that the Forum is a great opportunity to find some answers to the threats of today's world.
Major General Ing. Karel Řehka
Chief of the General Staff of the Czech Armed Forces